Welcome with The Woolbag ~ Service with a smile
 Welcome at our English website
 CLOSING SALE 
The Woolbag has become 36 years of age.
 
The price at the time of ordering is the price you pay.
 Immediately after you completing your order you receive a payment 
 request with all the necessary  information 
Much fun browsing around, and ofcourse have a lot of shoping fun.
For transport the normal price will be calculated.
Attention!! Of most items there is just one piece in the webshop, 
and this time it is realy is finished really finished!
 Outside The Netherlands & Belgium, please wait,  you receive 
a new paying request (for transport the real price will be charged).
 
To receive the newsletter, please click: http:/www.thewoolbag.com/newsletter
-.-.-.-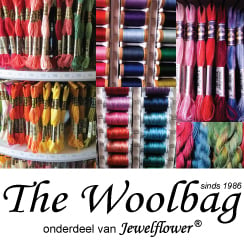 Languages