NIEUWSBRIEF April 2nd 2021
The Woolbag
Service with a smile
For (almost) all your presents
To stay posted:
http:/www.thewoolbag.com/newsletter

Newsletter: April 2nd, 2021
-.-.-.-.-
The Woolbag, embroidery, crafts amd much more.
Always a present for your purse.
-.-.-.-.-
Free pattern for April:

You will find the free pattern here:
https://www.thewoolbag.com/en_GB/a-51331640
-.-.-.-.-
Have a look at the FREE presents, they are worth-wile.
Daily we reduce prices, keep posted.
Just have a peek at our FREE items, takes you a vew seconds.
You will find the items here:
https://www.thewoolbag.com/en_GB/c-4984492/free-items/
-.-.-.-.-

-.-.-.-.-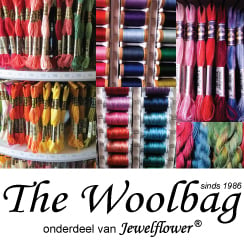 Languages