The Woolbag, Special announcement
The Woolbag
Service with a smile
For (almost) all your presents
To stay posted:
http:/www.thewoolbag.com/newsletter

The Woolbag, embroidery, crafts amd much more
After over 35 years the (web)shop will finally close down.
Final closing date

March 27th, 2023
Discount up to 75 % is indicated per item



If you live outside The Netherlands, or Belgium, than please wait untill you get a request about paying.

(for transport the real price will be charged).
The price at the time of ordering is your price.
For transport we have to charge the price we pay, sorry
Attention!!
Of most items there is just one in the webshop, finished = finished!
Immediately after you have completed the order you will receive a
payment request, complete with all necessary information.
.
Only if you live outside The Netherlands or Belgium you will receive
- later - a different payment request.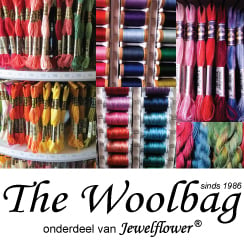 Languages