Goldmann & Radix
Radix cotton is fantastic for lacemaking, frivolité, knitting miniatures, quilting and can be used for
many more pure purposes. it is a strong 100 % cotton thread.
It is possible that the transport costs for Radix cotton will be too high .
 This will be corrected, ofcourse.
-.-.-.-
Goldman thick polyester thread is a fantastich thread for button holes, shortening or sewing your
jeans, small repair jobs, but also great for crafting.
-.-.-.-
Goldspun polyester. This polyester sewing thread is the moste used thread for the sewing machine.
On bobbins of 200 meters. This polyester thread can be used for very fine work,
starting with needle number 60. Polyester thread is washable up to 95° C. 
-.-.-.-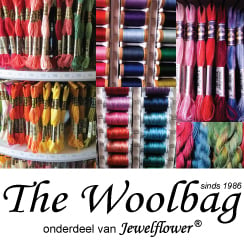 Languages